Welcome to the website of artContraire. Our goal is to use this site to present unique artists as well as to support young artists and at the same time to provide a high quality selection of art for you. By purchasing an artwork at artContraire you are not only making an investment for yourself, you also invest in the future of the artist. Art has become a business. The confrontation with the ideas and artist's personality are increasingly getting lost. That's why we want to give you an insight into the world of the artist and his works. artContraire wants to go different ways than traditional art dealers, among others by giving you the opportunity to meet your favorite artist in person.
Another concern of us is to support people who are in a difficult situation and are of special need.
We donate
5% of our annual profits to social institutions. Are you interested? Let our young enthusiastic team guide your through our virtual gallery. Or take a look directly at our
artworks shop
and become a part of artContraire.
Our artists go bold new ways with us. Here we want to present you a selection of the unique artworks we have to offer. Explore all our artworks in
our shop
.
We are proud to present you our talents. Artists we ourself admire, are friends with and love to work with.
Hello, I am Alexander Weiskopf, founder of artContraire. Take a look at our top sells of the moment.
Look through the wide variety of our different artwork types.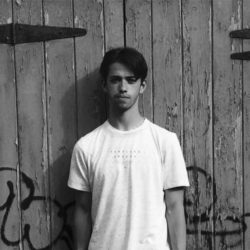 Gideon Summerfield is 23 years and has just completed the postgraduate 'Drawing Year' at The Royal Drawing School. Recently he … Read More
"Most popular" speaks for itself. This is a selection of the artworks which our customers love the most.
We provide you with the best service and the most favorable conditions!
Selected artists
from around the world.
Professional shipping
globally.
Meet my Artist
Realize your dream.
Secure payments
by credit card or bank transfer.
Together with our artists and our customers we form a unique community under the roof of our "house". Our team is comprised of a small group of passionate people who believe in a concept that puts the artist and his work in the focus. We put all out time and ressources into artContraire to offer a unique experience for both – our customers and our artists.