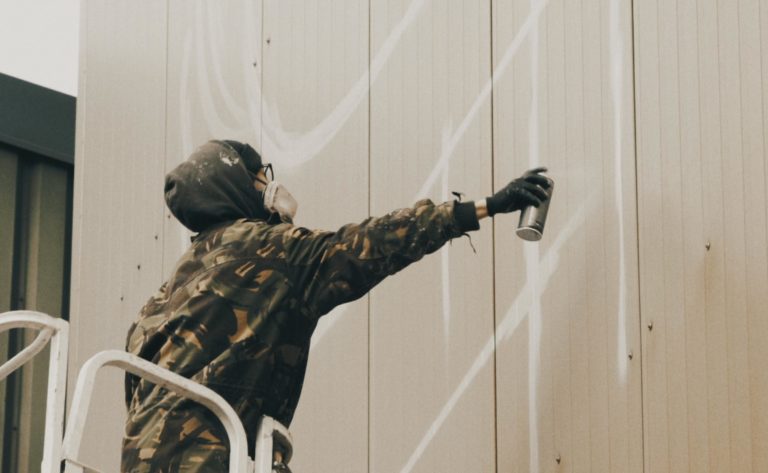 I don´t want to express any political opinion with my art. Through my paintings I want to show the fun, joy and love which art gives to me, as the world is beautiful!
HNRX was born in Innsbruck (Austria) and started painting at an early age.
He prefers to work on walls with all their flaws and crudity, which brings the desired liveliness. He changed in early 2018 from the spray to the facade colors, because of health-ecological and experimental reasons. Likewise, HNRX prefers to work on used cardboard instead of on a smooth canvas – because cardboard has its own structure like a concrete wall and tells an individual story.
HNRX' works revolve around everyday objects, such as food. The context of daily self-nourishment and the confrontation with banalities are therefore the focus of his fifth solo exhibition. All pictures were made during his Hamburg stay and reflect technically and thematically the characteristics of this period.
In 2012, HNRX launched his »SAVE THE SAUSAGE« campaign. "Würschtl" ("Sausages") became his signature feature and they are still found today in his works. HNRX takes all the things that we pay little attention to, enlarges them, and transforms them with his "comicsurrealism" into giant objects of show, tears them out of their context and give them a platform. Loud and shrill, sometimes quiet and thoughtful – in any case with a huge portion of synesthetic concern.